The Forest Garden in winter is very bare, but you can see the structure well - the spacings of the trees and fruit bushes to create some areas of dense planting and others spaced out to allow light to penetrate. These photos from January 2010 show how much the trees have grown from little whips in to fully grown trees. In the background you may notice bales of straw ready for the next patch to be mulched.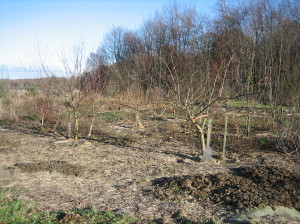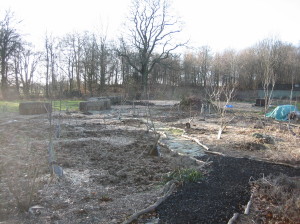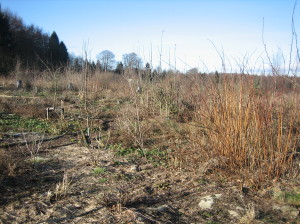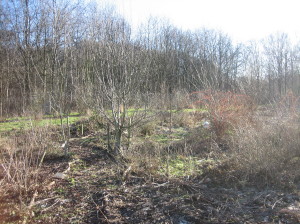 New area mulched with carpet and piled with manure on the March 2010 workday, ready for spreading then topping with straw. Some of phase 4 hadn't been planted with ground cover plants yet and the mulch was starting to disintegrate. It was topped up later in the year.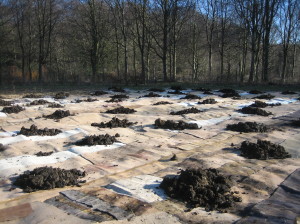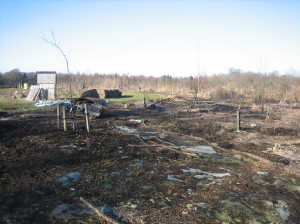 Strawberry picking in phase 4 on July 2010 workday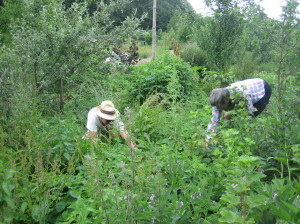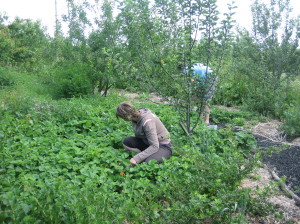 Strawberry plants still going strong in phase 3, picked on July 2010 workday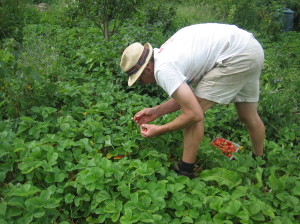 Phases 1, 2 and 3 are starting to look like and feel like a woodland in August 2010, and phase 4 is well on its way.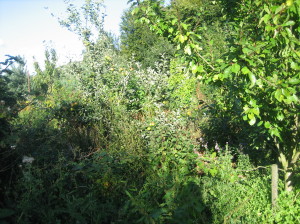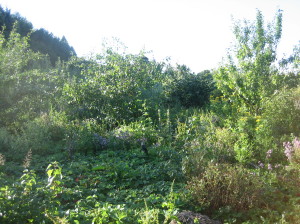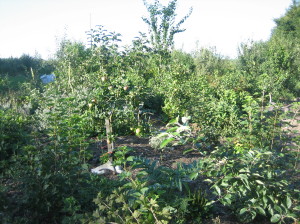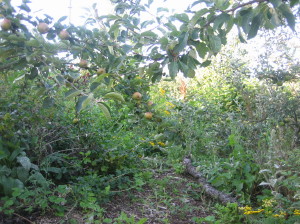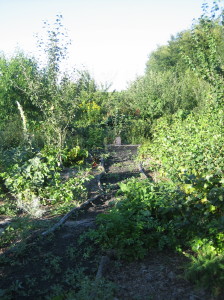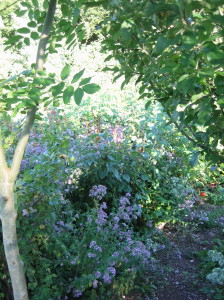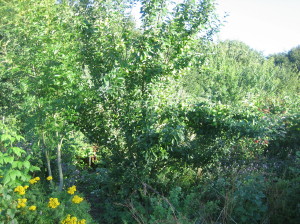 The fruit was abundant in August 2010 - apples, nuts, pears, damsons, japenese wineberries and much more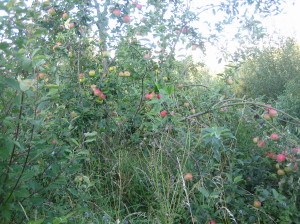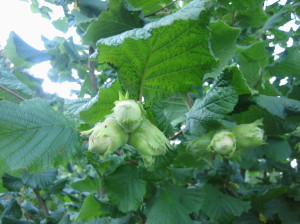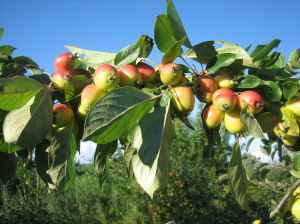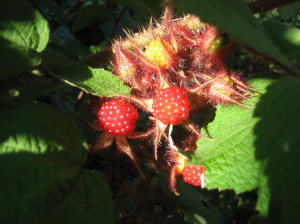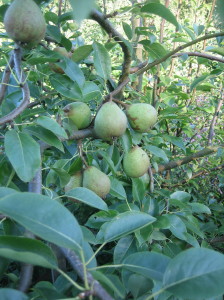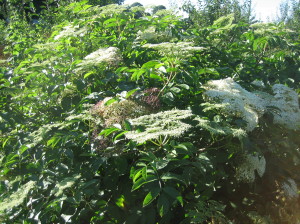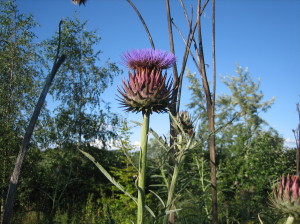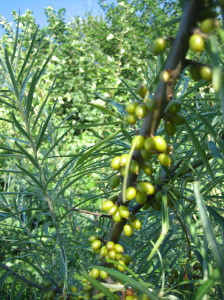 Attendees of the Forest Garden course in September 2010 took a stroll through the Forest Garden and snacked on strawberries, apples, herbs and salad leaves.