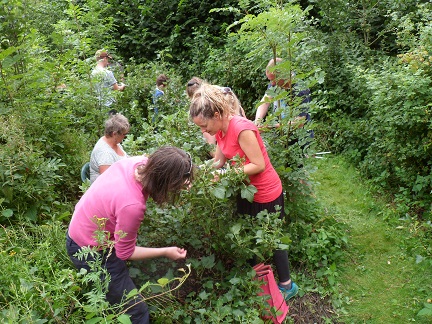 We have a monthly workday at the farm where you can come and join in the fun, get some fresh air and exercise and possibly learn something too. We provide lunch to everyone that does some work.
Workdays are on the first Sunday of the month (apart from January), dates for 2017 and an idea of the tasks we may be tackling are listed below.
Please let us know if you would like to join us so we know how much soup and cake to make. Arrive any time after 10am, but if you'd like lunch we ask you to arrive by 11am. We will work until around 4pm, but you can stay as long as you'd like, we're grateful for any help you can offer. In the winter or if there's bad weather we will finish earlier.