Grafting scions in February 2009 from the apple and pear trees already planted in the Forest Garden then planting out in to a nursery bed.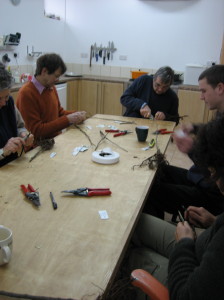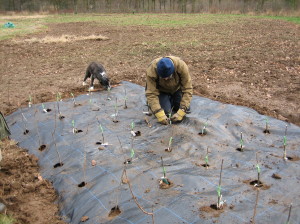 Planting a predator pole on the March workday in 2009, on the edge of phase 4 to encourage birds of prey to keep the mouse numbers down. It worked! No more piles of green strawberries.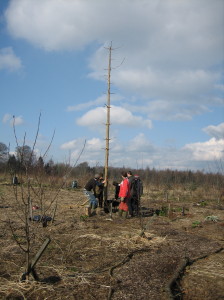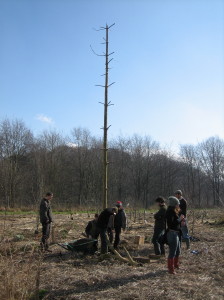 Where ground cover planting hasn't been done, the straw mulch will disintegrate over time. Workday in April 2009 was spent topping up the mulch on bare patches.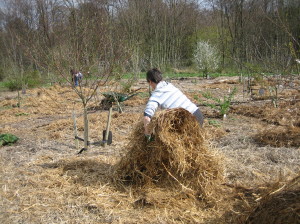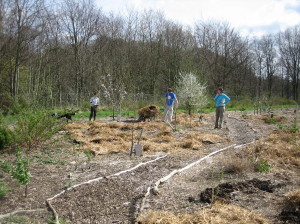 Keith found the perfect branch in the woods around the farm to make an arch for the kiwi plants to clamber over. He erected it on April 2009 workday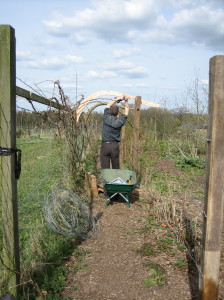 Phase 2 April 2009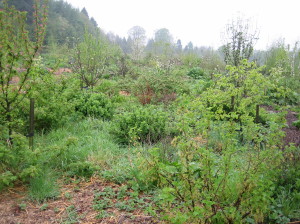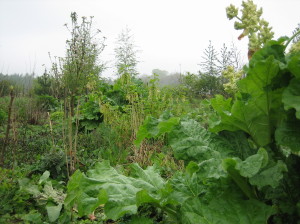 Forest Garden course attendees take a walk through phase 4 of the Forest Garden and check on the progress of the grafts in April 2009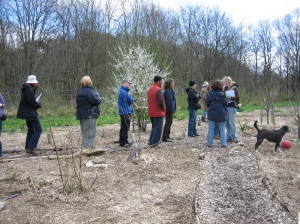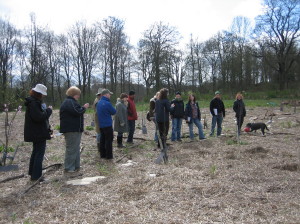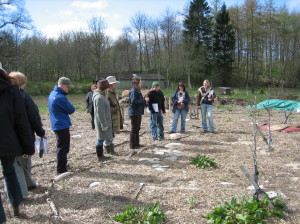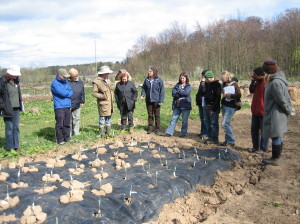 We have lots of comfrey growing around the farm and we use it to mulch and fertilise around young fruit bushes. Here we are on May workday in 2009 in phase 4 of the forest garden.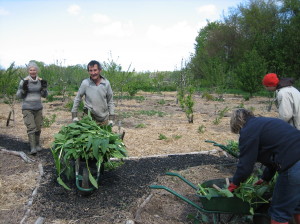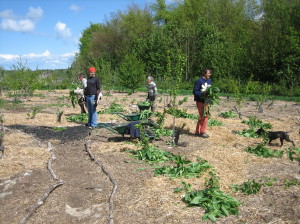 A bountiful harvest of soft fruit gaves us plenty to do on the July workday. Strawberries, raspberries, gooseberries and blackcurrants to name a few.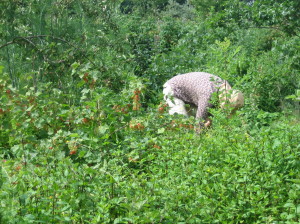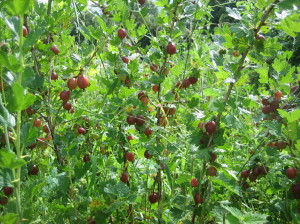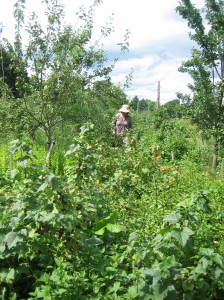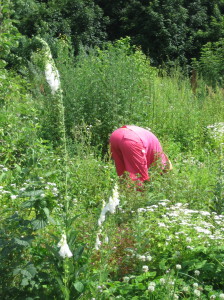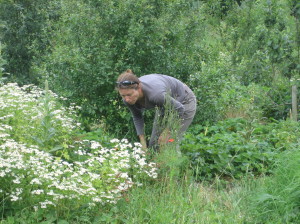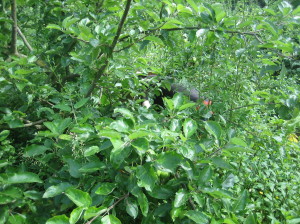 Cherry Plum and Peach August 2009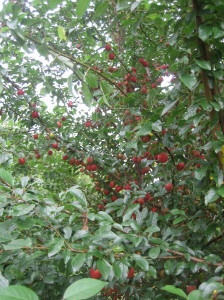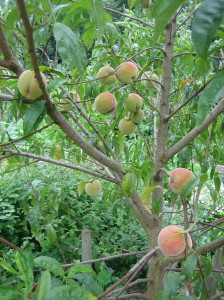 Apricot and Japenese Wineberry August 2009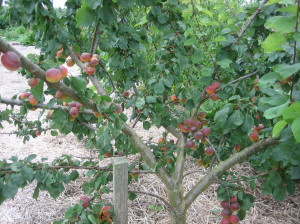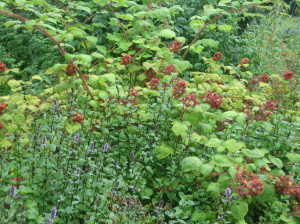 A welcome group of helpers on our September 2009 workday, who helped to get another patch mulched with carpet and manure. They were rewarded with a picking session in the raspberry patch.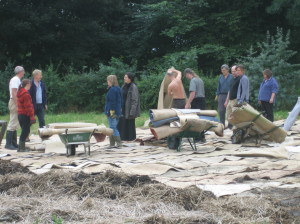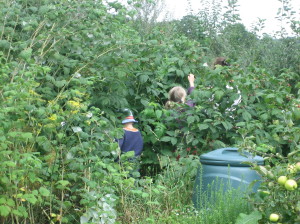 Keith climbed a tree and took this panoramic photo of the forest garden and wildlife area in late summer 2009. You can clearly see the Forest Garden in a horseshow shape around the edge of the plot with the wildlife area (where the pond is) in the middle. You can also see how the phased planting has been done, phase 1 is to the left moving round to recently mulched areas on the right.