Phase 1 in April 2007. The strawberries are almost covering the whole area.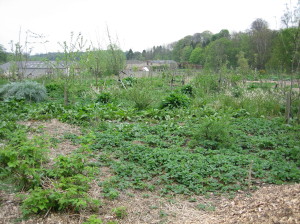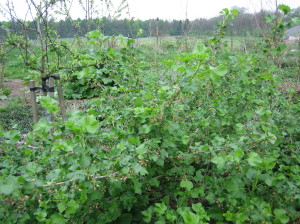 Phase 1 was looking good and productive in July 2007.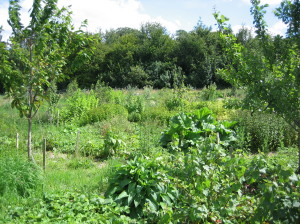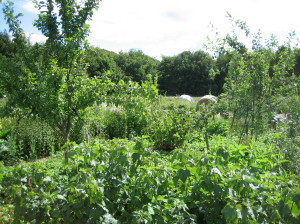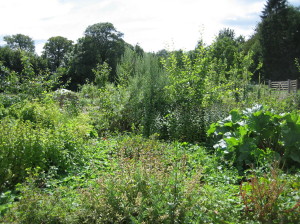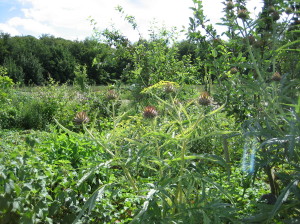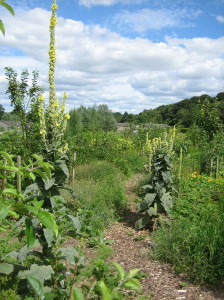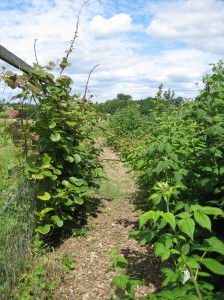 Workday in October 2007 was spent clearing weeds around the bushes and trees in the shelter belt. The plants are starting to find their feet and fill out.