Phase 2 planting on New Years Day 2006, suprisingly we had quite a few willing helpers! The ground was cleared by the pigs. Trees were watered in and staked and each tree has a slate sign with its variety etched on.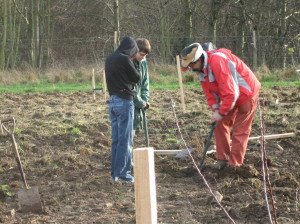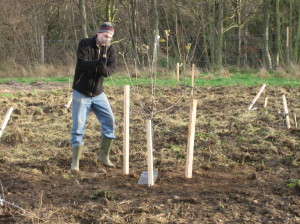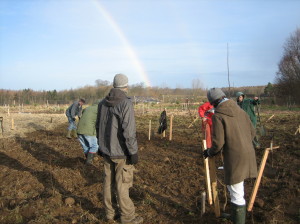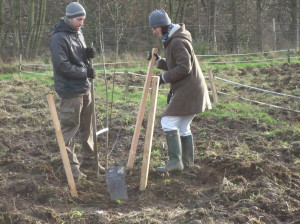 This is a photo of the forest garden taken from a cherry picker on the road down to the farm. Both phases have been mulched with straw, phase 1 on the right phase 2 on the left. Not exactly sure when the photo was taken, but it looks like January or February.

The Stables Project from York visited the farm in October 2007. Phase 2 is still looking quite bare.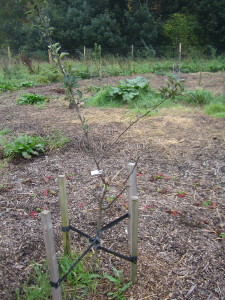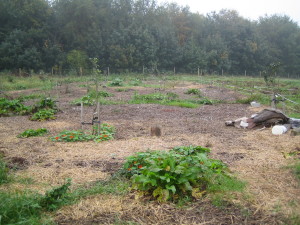 Phase 1 is looking quite lush though and members of the Stables group were able to try some of the herbs and salad leaves.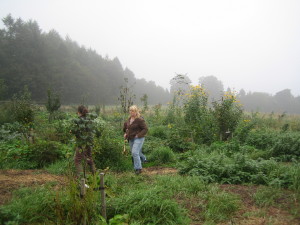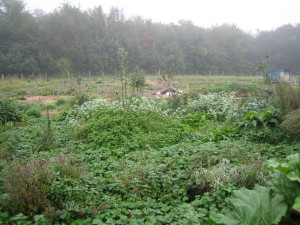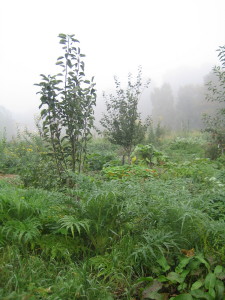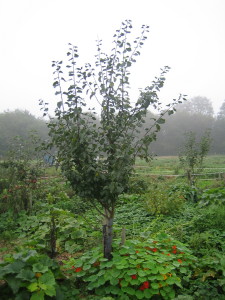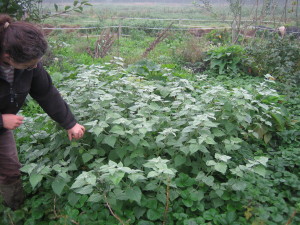 The pigs were digging over the ground ready for phase 3 planting.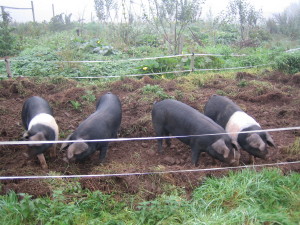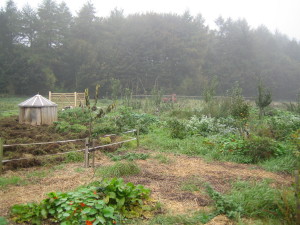 Phase 3 was planted in November of 2006. It had been very wet and the pigs had made the ground a quagmire. Didn't stop lots of lovely volunteers coming and helping to plant all the trees though.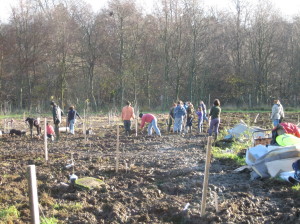 We had gathered lots of carpet and cardboard and some round bales of straw and we mulched the ground around the trees. Round bales are great as the straw just rolls out, the kids had a great time playing in it. What a change from the muddy patch at the beginning of the day.